HELP Alumni Services
The goal of HELP's alumni services is to maintain a relationship with our graduates, primarily via the Internet.
We will regularly communicate items of interest to you, including:
• the latest nutrition and health news
• healthy eating and lifestyle tips
• special online event announcements
• ways to interface with other HELP alumni
• news from your fellow alumni
We hope you will communicate the following to us:
• how you're doing!
• challenges you face
• any nutrition and health questions
• suggestions for ways we can assist you in continuing to live a healthy lifestyle
• Send us your testimonial!
Not getting our alumni emails?
If you are not on our alumni email list and would like to register, please email us at questions@askdrjudy.com. Please be sure to include your full name and address, phone number, age, date and place of workshop participation, instructor name, and name of family member(s) with whom you attended.
"Your program has changed our lives and I would recommend it to anyone with similar issues."
--- Ashley's Parents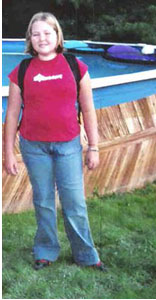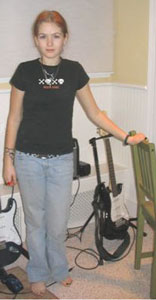 Sophie before and after
"I had attempted many different weight loss programs, but none worked until HELP. Being with a group showed I wasn't alone and it taught me how to deal with everyday situations from parties to school lunches."
--- Sophie B-W
"I found it extremely helpful to listen to the participants in the program because it made it painfully obvious that some things never change. They were going through some of the same things I went through when I was in middle school and high school. It was great to know these students had an outlet where they could come and discuss problems they were facing."
---- Stacey B-W, Sophie's mom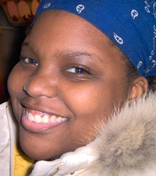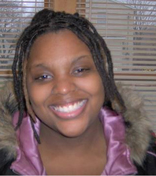 Paige before and after
"Hi I'm Paige G. and I am 13 years old. So far I have lost 20 to 25 pounds and now I'm feeling great with more energy with pep in my life. This program helped me learn what can I eat, and what I need to stay completely away from. Another thing is that I learned the 80-20 rule you see, 80% of the time I'll eat what I'm supposed to eat, and the other 20% I can eat what I feel like eating!"
--- Thanks Dr. Judy!
"Hi I'm Paige's mom Leslie G. When Paige was diagnosed with type 2 diabetes in June 2005 with no juvenile endocrinologist in sight and no guidance as to what we can, should and ought to be doing I was feeling quite lost to say the least. Under the leadership of Dr. Judith Hochstadt and H.E.L.P. (Healthy Eating and Lifestyle Program) Paige and I and our entire family are now on the road to healthier, wiser choices and have come away after 6 weeks with a change and improvement in our lifestyle."
--- Thanks Dr. Judy!
"Being able to share in a healthy eating program with my daughter was beneficial to us both. I learned to help her at home and she learned what she has to do while away at school to keep herself healthy. The presentation of the program was great, my daughter and I felt comfortable and relaxed and the program and accompanying material were easy to follow. The program gave my daughter the ability to read the labels on all of the new, so-called diet foods and know which ones are truly healthy for you.
"It's hard to know who and what to believe"
In addition, she now looks at advertisements in magazines and on TV with a critical eye. I never go to the grocery store without recalling an important lesson learned: that almost everything you need you can find around the perimeter of the store. Now, as I go up and down the other aisles, I am so conscious of what I put in my cart. We are bombarded every day with diet ads and information and it's hard to know who and what to believe, especially for our children. The HELP program was an excellent means for us to sort through it all and learn to use a common sense approach toward staying healthy. It was great!"
--- Peggy, Maggie's mom
"I started the H.E.L.P. program with my mom and sister. It taught us a lot. We learned how to eat and live healthily. Dr. Judy's class is fun and interesting. You learn something new and different every time you go."
---Colleen A.
"Reluctant at first, my girls (13 and 15) were soon rushing me along to Dr. Judy's H.E.L.P. program so we wouldn't be late. Dr. Judy's team made learning fun and interesting; my girls, normally shy, actually spoke up in class. The healthy life style methods we learned were applied with minimum inconvenience to our daily routines, and were well worth the effort. Our family became more active, spent more time together and lost weight. All thanks to Dr. Judy and her awesome team."
---Brenda A.
"Oh, I loved Dr. Judy's class! Which was really very surprising because I normally greatly dislike such things. I don't like to be around new people who I don't know very well, and I especially don't like to talk about my weight issues in front of them. But we got along pretty well. I raised my hand every time I had a thought, which was immensely refreshing when compared to what school's like all day. Probably my favorite class was the one where we learned about how to read the Nutrition Facts labels on food products. It was one of those "Holy canole!" -type moments. I was kind of frightened when I learned about all the junk I'd been putting into my body. Super-size me was also... interesting - and certainly effective - though also quite frightening. I haven't touched McDonald's since, and neither has anyone else in my family. Also, the emotional aspect, when we talked about body image and self-esteem, was definitely not one I was looking forward to, but it wasn't like every cheesy "Love yourself!" health class I'd ever had. Not by a long shot. We didn't have to share things out loud, but seeing my thoughts on paper (after hardly realizing I was writing anything at all) was a very odd, but interesting experience. Most important of all, we were taught about the significance of health over appearance. To be honest, that's why I (reluctantly) agreed to the class at all (not that I had any choice), but I walked away extremely relieved for having gone, and with the strong feeling of knowing how to steer my own life back onto course; and I wanted to do it, because it was healthy, not because it would trim me up. (Thought it was a plus...) Overall, I feel healthier and happier for the experience, and only wished it had gone on longer. Plus, my sister discovered she had an early form of diabetes, and it had only just started. If we hadn't gone, it would have been a whole year to progress to who-knows-what kind of condition, and even then, who can say if it would have been detected at her next physical? I'm grateful for what this program has done for my sister, mother, father, and me. I want to say thank you to everyone who coached us on leading a healthy lifestyle, especially Dr. Judy, for changing my way of thinking and saving my sister a lot of grief in the future."
--- Ciara A.
"Since Emma was 4 years old we have struggled with her weight…"diets", excercise plans, nutritionists etc. This was the first program that made a difference, and it is a huge difference. (By the way, since attending with Emma my husband has lost 40 pounds and kept the weight off!)"
--- Best regards, Maryellen F.
"I am very happy with the progress that I have made since I began Dr. Judy's HELP program in May 2005 when I was 15-years-old. I have lost 26 pounds so far, lost 14 inches off my waist and 5 inches off my neck. I have also lowered my blood sugars, lowered my blood pressure and chances of heart disease. To do this, I have been exercising more – like riding my bike, walking with my pedometer and playing outside more. I have gone from walking under one mile per day to up to four or five miles per day. I have also been eating less and eating better, along with my whole family. We have been watching what we eat (i.e. sugar-free, caffeine-free, salt-free, etc.), and changing recipes so that they are better for us.
My health goal is not to lose as much weight as possible, but to get to an ideal, average, pediatrician-recommended weight. I also have a goal to get all of my high-risk factors under control – a goal I set in May when I took the HELP class – and I have been trying hard to do. I plan on getting healthy and staying healthy, a goal most people want. Lastly, I plan on getting physically fit, and staying that way, unlike diets from which many people gain more weight than they lose."
--- Billy H.